Specialised Canvas Services are now producing an ever-growing diverse range of products for a wide variety of businesses. If a customer needs to solve a problem which may require extra material strength or waterproofing, then we'll rise to the challenge and work closely with them to provide a bespoke solution. Air Drop Box are one such business, who came to us with a very unusual requirement.
Air Drop Box have a clear purpose – to provide military and humanitarian aid deliveries to areas affected by conflict or disaster. They developed a specialised type of parachute system to effectively do just that.
The products are 'designed to safely deliver humanitarian aid and logistic support to areas without transport infrastructure at low cost using commonly available air transport.'
It is simple to use and as the system is largely constructed from biodegradable materials, has minimal impact on the environment. The system will deliver payloads of between 5kg and 80kg. The mini system (designed to hold up to five 24-hour ration packs) typically weighs around 10kg and must be released at a minimum of 350 feet from an aircraft flying no faster than 130knots.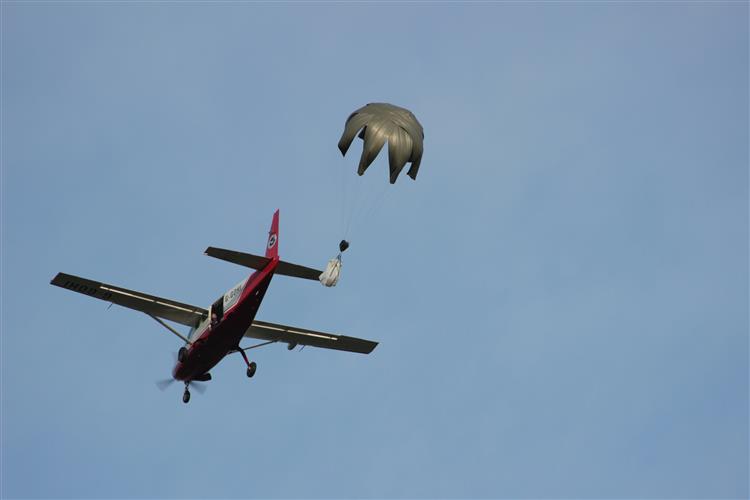 Air Drop Box were involved in the successful delivery of essential supplies to hurricane-damaged Puerto Rico in September 2017, airdropping lifesaving supplies and medicine to affected communities soon after Hurricane Maria devastated much of the country.
Specialised Canvas Services are delighted to be manufacturing the main parachute components for Air Drop Box, which we supply pre-assembled ready for packing. The materials and attachments we use obviously need to be strong and durable and need to withstand a great deal of pressure when released from aircraft. We therefore use a suitable heavy-duty PVC for the purpose and ensure the parts we produce are reliably connected and that the system functions effectively and will ensure boxes are delivered safely.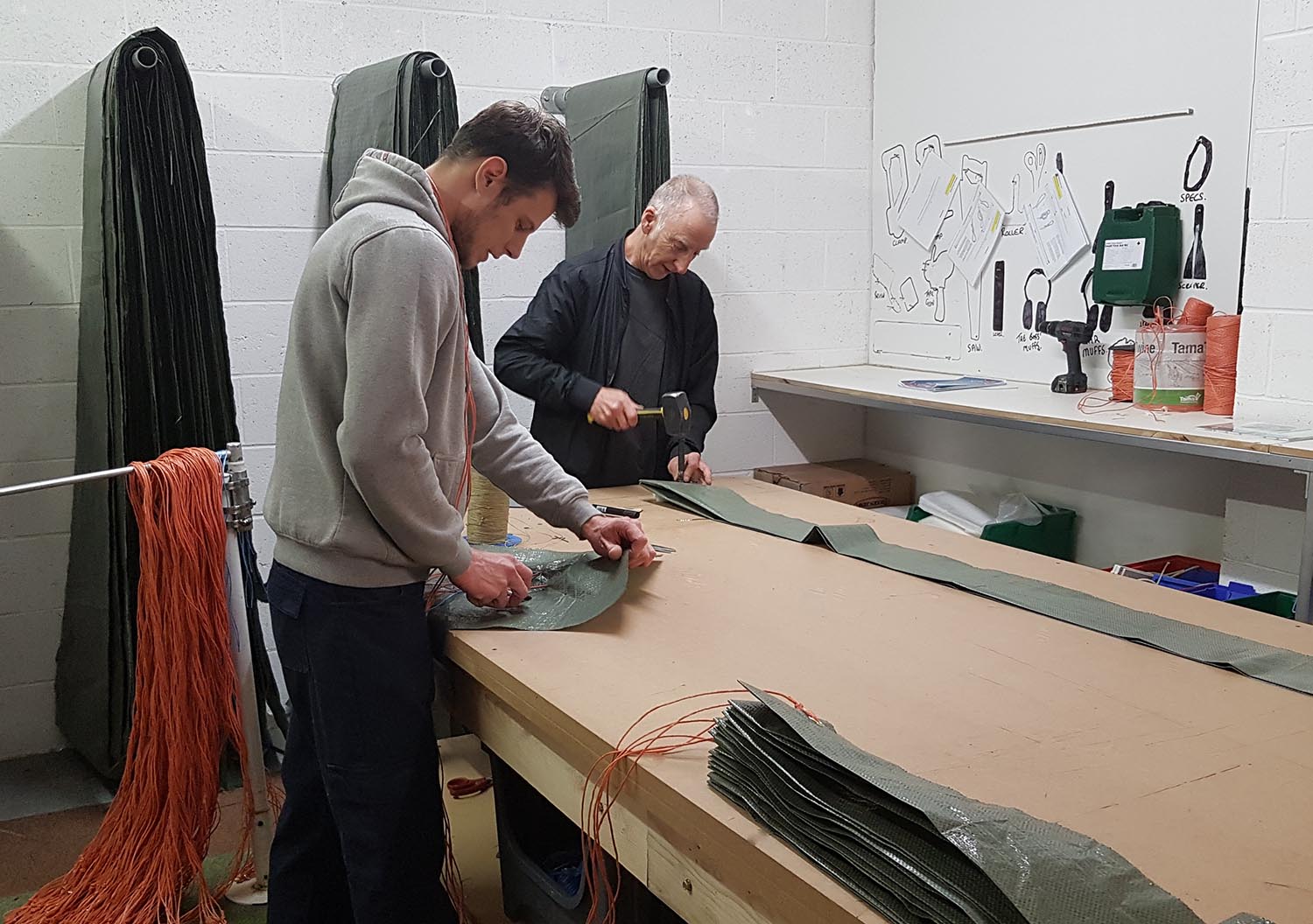 The aim of Air Drop Box was to provide a low-cost way of delivering aid into disaster zones and Specialised Canvas have been able to help them achieve that by supplying a product that enables this.
Read more on the Air Drop Box website here: http://www.airdropbox.co.uk/