Our Production Facility
Click the different areas and departments to learn more about the parts of our production facility.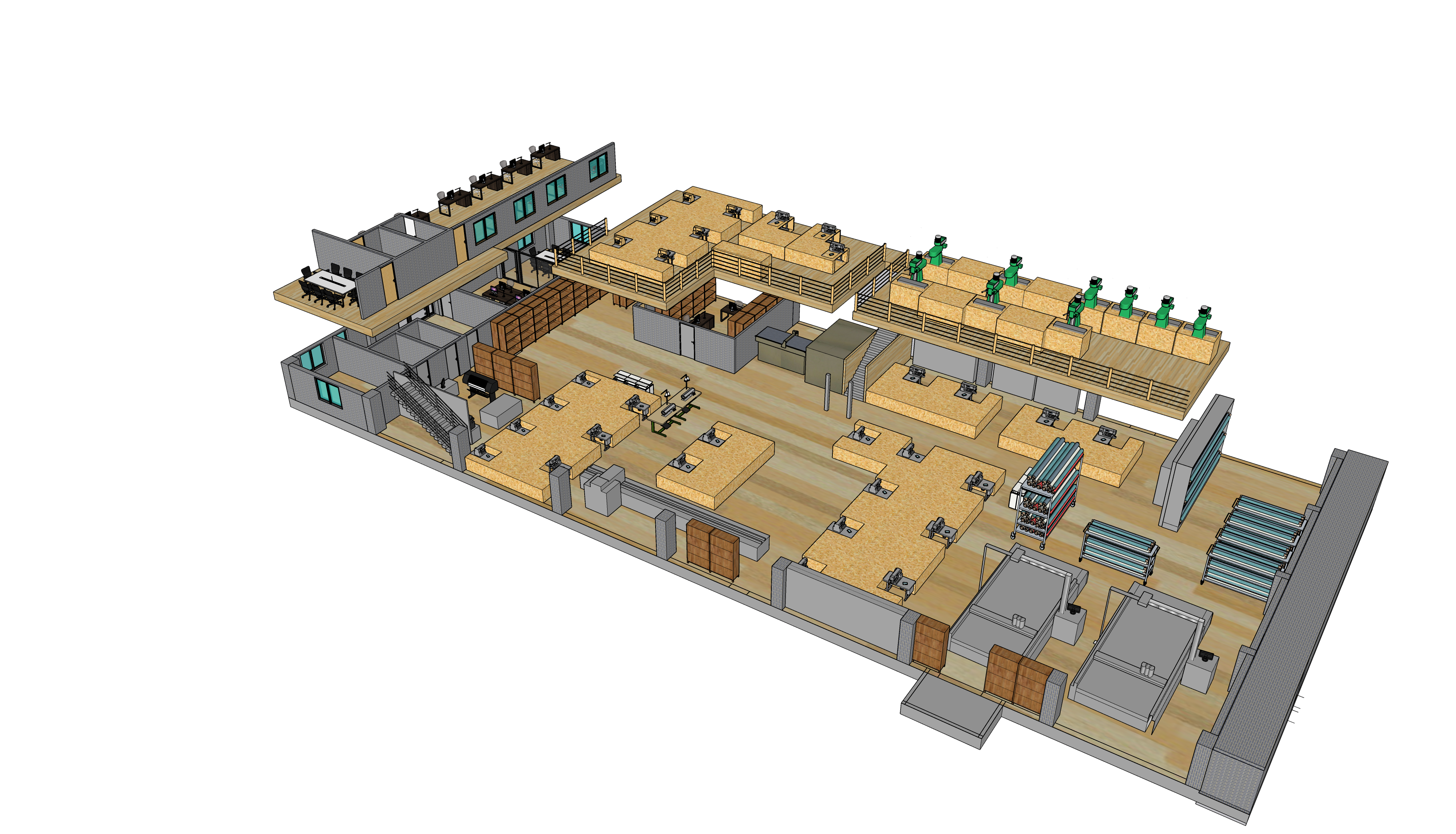 Flexi Plastics
A dedicated space for our technicians to work on medical and isolation products.
Pop Top Roofs and Covers
A department which works exclusively on producing high quality pieces for camper vans and motorhomes.
Reception
This area welcomes guests and visitors to Specialised Canvas and where we can talk through the details of custom projects.
Print & Finishing
This area is for quality control and for adding smaller details including eyelets, heat press printing and more.
Lightweight Volume Production
This area is where our team of talented sewing machinists work on smaller and more slight canvas products.
Dispatch & Shipping
This is where we prepare all our orders to be sent to our customers and clients.
High Frequency Shuttle Welder
This is one of our latest additions of state-of-the-art machinery to expand our capability.
Heavyweight Volume Production
This area is where our machinists manufacture and service the most robust and detailed canvas products.
Glamping & Tipi Projects
A dedicated area for the manufacture and servicing of large camping equipment.
Automatic CNC Cutting
Using state-of-the-art machinery to produce precise and professional cutting for a range of projects and materials.
Boardroom
A specific area for producing high quality canvas pieces for camper vans and motorhomes.
Prototypes & Product Development
This area is dedicated to experimenting with and assessing new products and manufacturing processes.
Fiab High Frequency Track Welder
A superb piece of machinery that is an essential part of many of our services.
Accounts & Human Resources